Fitness Management & Consulting Start Your Own Gym Opportunities Are Available In The Fitness Industry To Start Your Own Gym, Health Club or Fitness Center […]
Open your own fitness center, health club or gym. No long term contracts – No franchise fees. More support than any franchise in the industry. […]
Open your own fitness center, health club or gym. No long term contracts – No franchise fees. More support than any franchise in the industry. […]
[TheChamp-Sharing title="Sharing is Caring"]>/div>
Will you achieve your dreams or plans for the future by buying a gym business? Will this fit the lifestyle that you want? Buying an existing health club or gym is advantageous because both have an established member base and ongoing operations. Financing from traditional sources is also easier. Below are tips in finding the right gym or health club opportunity.
Are you familiar with the products or services offered by the gym?
What type of gym do you want? Does it match your background and experience? Having some understanding of the gym will lessen the amount of time you spend familiarizing with the product service, market and industry.
Do you have the support of your family?
Running your own health club or gym requires a lot of time and effort. There are some tasks that you cannot delegate to your employees. Share your plans with your family, so they understand and support your commitment to the business.
Did you research the market and analyze the competition?
Does the public or consumers prefer the product or services offered by the gym over the competition? Make sure there is continuous demand for the product or service. Does the gym, its products or service have a good reputation? Find out what attracts members to the competition. What are its weaknesses? How can you do better? Before buying a gym for sale, compare one to the other gyms. Choose which is better for you in terms of location, the working hours, the work-family balance, etc.
Do you have sufficient funds?
You will have start-up costs. You also bear the advertising, insurance, and taxes even when your sales are low. Do not forget the salaries of employees, rent, inventory, and other operational costs. Do you have enough money to purchase the gym and run it? It may take some time before you recoup your investment. Have reserve funds for any unforeseen expenses.
Why is the owner selling the gym?
Investigate the real reason why the owner is selling. Does this gym have many liabilities? Is it losing its key members? Is the gym or owner facing lawsuits? Is there a large health club competitor entering the market or area? Are there demographic changes in the area that affect auto- and people-traffic in the coming months or year? Are there changes in the tax code that negatively affect the gym?
Did you contact gym owners with similar operations?
Gym owners and consultants offer a wealth of information that can benefit you. What is the gym's reputation or history?
Did you get advice and assistance from experts?
Professionals with experience in selling a business – lawyer, accountant and consultants – can make sure you pay the right price for the gym. Your lawyer can go over the legal records of the gym to ensure it is free from liens and legal entanglements. He or she can explain the provisions, clauses and conditions of the purchase agreement. The accountant will see to it that you are buying a financially healthy business. He or she can project the cash flow of the business. Consultants can point out the various opportunities based on your field of interest, investment level and professional background.
Follow the above tips and you will be on the right path to owning your gym. Take time to investigate and evaluate the gym, fitness center or health club for sale. Be confident that you arrived at the right decision.
[TheChamp-Sharing title="Sharing is Caring"]>/div>
Is Owning a Gym Business in Your Future?
At one time or another, nearly every employee dreams of owning a gym. Perhaps you're tired of all your hard work ending up helping someone else achieve his or her entrepreneurial success, or you may fear for losing your job in a weakened economy. Whatever your motivation, the compulsion to own a gym is strong in many people. But the risk involved in turning that dream into reality has, all too often, acted to derail even the best-laid plans.
How to Own a Gym
Every prospective gym owner is forced to wrestle with many different kinds of questions. Concerns about money certainly lead the pack, but knowing what kind of gym best suits you is even more important. The best place to start is by examining the reasons why you want to own a gym. Here are some benefits to ponder:
Take advantage of all those years of work experience for your own benefit, not for the sake of others.
A flexible schedule allows you to spend more time with your family.
Enjoy greater wealth and control your own destiny.
Self-employed people typically express greater satisfaction with life.
Important Steps to Take
Your three primary choices include buying an existing gym, starting one from scratch, or purchasing a franchise. Each selection has its ups and downs – its pros and cons – and its tradeoffs between cost and the immediacy of success versus long-term profits. Choose wisely, as owning a business is a decision you only want to make once.
Show Me the Money
Almost no one these days has tons of cash lying around, so you will probably need to secure some sort of financing in order to own a gym. Begin by talking to a banker or the person who runs your credit union. The SBA guarantees certain loans for people who cannot qualify for standard bank loans. If you're contemplating the acquisition of an existing gym, the seller may be willing to finance some or all of the purchase. Friends and relatives can be a good source for investment, depending upon how well you get along. There is always the option to take in a partner – either someone who will actively work alongside you to build the gym, or else a "silent" partner who will invest personal funds in return for a share of the profits down the road.
Wake Up and Smell the Opportunity
Owning a gym does not need to be a dream, but the planning you put in at the beginning will return a thousand-fold over the ensuing years. First, understand yourself and your capabilities. Second, do your research and decide which type of gym suits you best. Third, research how much you will need to get your gym up and running. Fourth, find the funds you require and make sure the gym revenue you realistically expect to generate will cover all your expenses. Fifth, delay your dream no longer – get out there and become an entrepreneur!
If you had started your own gym five years ago – or even two years ago – where would you be TODAY?
[TheChamp-Sharing title="Sharing is Caring"]>/div>
The one trait the majority of all millionaires have in common is that they owned their own business. Every year thousands of people attempt to follow in their footsteps and start their own business. Failure rates are high for new businesses with over half of them out of business within five years. How do you avoid this fate? There are certain things you can do that will let you succeed at your own gym business. Here are the skills sets that successful business owners say are critical to have if you want to succeed.
Defined Goals
The one thing that separates successful fitness companies from failures is planning. If you want to succeed then you need to have a well-defined plan. This plan should be in writing and it should include step-by-step directions. This plan will be your roadmap that shows the best and quickest way for you company to gain profitability. All actions taken should be measured against your goals to see if they are driving you one step closer to success. Not having a plan is the quickest way to failure.
Initiative
The hardest part of starting a new gym business is taking that first step. You have to have the initiative to get things started and to keep them moving forward. You will not have a manager telling you what you need to do nor will you have co-workers holding you accountable. It is very easy to procrastinate if something needs to be done or the task appears daunting. If something needs to be accomplished, you will have to step up and make sure it is completed. Nothing happens unless you make it happen.
Hard Work
There is no substitute for hard work when you start your own gym business. Usually you are the only employee. If things get done and the business succeeds, it is because you put in the time and effort to complete the task. You have to be willing to do whatever it takes to get the job done. Hard work is the cornerstone of success for any new gym and the motto is "if it's to be, it's up to me."
Persistence
If you are working for yourself then you must have persistence. Running a gym business is not easy. When a problem exists you do not have a manager or an employee that you can rely on to solve the problem for you. You have to take the initiative to solve the problem. Most importantly you have to have the persistence to push through problems instead of giving up. If you face a roadblock, you need to adapt and change to overcome it.
There is nothing more rewarding that starting your own gym and watching it succeed. While there is no guarantee that a new gym will be successful, there are certain characteristic traits found in almost all successful business owners. If you have these traits then you are one step closer to building your own successful business.
[TheChamp-Sharing title="Sharing is Caring"]>/div>
A person buying or selling a gym needs the temperament and correct negotiation skills to successfully close the deal. Today, deals in the gym business are made by parties willing to find solutions to their differences. The two parties at the negotiation table are not adversaries. They do not attack one other, but rather they address the issues at hand.
Here are some Business Negotiation Strategies for your Gym:
1. Prepare in advance.
Prior to beginning negotiations, study the gym, financials and the market trends through industry publications, trade events and networks, and consult with those in the industry. Knowing the industry statistics and analysis of the gyms arms you with information you might need to back up your offer or counter other proposals. You can demonstrate that you know what you are talking about and you cannot be misled.
2. Listen to the other party.
Give the other party your attention and the time to say what is on their mind. You should refrain from making assumptions. You can gauge the other party's reaction and emotion to key issues so you can later respond accordingly. The information you gather forms the basis for your questions later.
3. Kindness and diplomacy will go a long way.
Be genuinely kind and interested. As the saying goes, "It is easier to attract bees with honey than with vinegar." Kindness is an advantage in business negotiations. You gain credibility as well as the trust and empathy of the other party when you are reasonable, straight forward, fair and polite.
4. Be flexible and open to options.
Have an open mind by not setting strict parameters from the start. Be open to options that may bridge seemingly wide disagreements or differences. Your attitude and willingness to be creative during the business negotiation can go a long way towards a successful transaction. Give away a concession but make sure you also get something in return.
5. Let the other party go first.
Avoid going first on the price if you can. Knowing the other person's starting point before you give yours is an advantage. This enables you to adjust your aim. You can refuse to start negotiations if the price is unacceptable. If you do, the other party may be forced to at least re-think his or her offer before you start business negotiations.
6. Do not be a bully.
Being a demanding person with the attitude of a bully turns the other party off. Your know-it-all comments may be insulting or rude. It is okay to be tough in some aspects of the negotiation, but you have to choose your priorities. Be forthright when you present your bid. Proceed gently and amiably.
7. Keep notes of the transaction.
To reduce misunderstandings of what was discussed or agreed upon, a well-documented transaction record is in your best interest. Every major agreement or obligation of the parties should be recorded in clear language, signed or initialed, and dated for future reference.
The best chances for successful negotiations come when the two parties like one other. Be honest and truthful about your situation. There should be no room for ambiguities or evasiveness. Be patient, open and creative in finding solutions to any disagreement. It is a successful negotiation that gets the deal done. Are you ready to apply these business negotiation strategies?
[TheChamp-Sharing title="Sharing is Caring"]>/div>
At some point in the life of a gym, every owner wrestles with the possibility of selling his or her company.
Selling your gym is a personal decision. It takes time and patience to do it correctly. The procedure is tedious but rarely repetitive. The problems you face during a sale are ones you have not encountered before.
The sale of your gym will have a great impact on your family, employees and you. Take the time to think about all the implications before needlessly disrupting the gym and your life. Examine your motives and take a hard look at your reasons for selling because once the transaction is complete, your business is gone forever.
The most successful sellers set their personal, business and financial goals long before they place their gym on the market. They know what they want to achieve by selling their gym. Whether they want money and time to travel, retirement or leverage to start a new venture, they have a plan to get there.
The following outline will not make the sale of your gym any easier, but it will let you know where you stand in the process. You should realistically anticipate a minimum of six months to sell your business—and a year or more is not uncommon.
Set objectives. What is your motivation for selling? Retirement? Relocation? Be clear on your objectives, and discuss those objectives with your CPA to understand the implications of the different deal structures. To begin negotiations before evaluating your objectives is a deal-breaker.
Identify strengths and weaknesses. Everything will come out, so be upfront about problems. If you are not, it will cost you money later. This is a pivotal step in the process. Your goodwill will get you a higher return than you can imagine. What is the club's unique position in the market? What about parking, signage, exclusive programming? Re-evaluate all base operating expenses and vendor relationships to make sure you are getting the best deals. Every dollar you save now is worth three to five times that when you sell. Have you reviewed your club on the Internet through Yelp or Yahoo? Your buyers will, and they surely will come to their own conclusions about your gym quickly. Maintain an easy-to-navigate, informative website with links to Facebook and content worth sharing. If you own a franchised club, review your agreement and discuss it with your franchisor. Get documentation and clarification regarding the transfer of the gym, fees, applications, etc.
Get an appraisal. Do you know your club's value? Probably not. There are so many ways to value a club—price/earnings multiples, one times gross or three to five times EBITDA, discounted cash flow, to name a few. Hire a consultant in the fitness industry to give you current guidelines. You must be able to justify your price. You need to be comfortable with the deal, and the buyer will need to justify price to their lender. If the lender is not the bank, it is often you, as it is not uncommon for the seller to hold a note on the gym.
Develop buyer criteria. Look for buyers that are shopping for what you are selling. Are you interested in staying on in management or sailing off into the sunset? Different types of buyers will have different requirements from you.
Identify potential buyers. There are strategic, financial and emotional buyers. They all value different things about the business and put values on things that the other does not. I have seen a gym sell for more than it was listed because the competitor had a lease that was expiring and a landlord that wasn't going to renew it. Although your competitors may be the most likely acquirers, they certainly aren't the ones you want to open your books to. Have your broker place blind ads and screen buyers carefully. If you have the right representation and your gym is valued correctly, the transaction will happen swiftly without disruption of business or rumors that you are going out of business, which hurts employee morale and could affect sales of memberships and personal training.
Develop a profile. This is one of the best opportunities to showcase the gym. Technology is in your corner on this one. A video tour can keep tire kickers out of the facility while giving experienced business buyers a taste of what is available. Start with an aerial view from Google maps and then a full walk-through. I also recommend a full inspection report of all the systems, HVAC, electrical, plumbing and anything else specific to your location. Have a local service technician provide a condition report of the equipment, noting manufacturer, model, age, warranty status. Having audited financials is a big plus. You should have three years of tax returns or at least three months of bank statements and an interim statement. Emphasize your uniqueness, your operational and training systems, the marketing and advertising programs. A good broker is a big advantage now, sharing only what is necessary while not being adversarial or revealing the name of the seller.
Negotiate cautiously. Remember: You can make a buyer sign a confidentiality agreement, but they are not going to forget what they see. Stay focused and do not get emotional. Remember the goal. At this point on, it is all subjective. The price you will get is not necessarily what you deserve but what you negotiate. If you do not have the stomach for it, bring in a qualified pinch-hitter, not your brother-in-law, the car dealer, or worse, your lawyer. By all means, consult with your accountant and lawyer on risks and liabilities but do not let them negotiate for you. An antagonistic lawyer can be a major deal-breaker.
Plan transactions. Planning for a smooth transfer of power will make everyone's life easier. Share knowledge, train key people and have the accountant and lawyer exercise due diligence. Then take a deep breath, sign the papers—and go out and celebrate.
The key is to keep a deal moving forward. If it is not moving, it is dying.
[TheChamp-Sharing title="Sharing is Caring"]>/div>
Writing the perfect advertisement for your gym or health club for sale is an art. Here's what you should reveal and what you should not.
Advertising your gym can result in more leads and a higher ultimate selling price, but revealing that you are selling can cause problems with employees and give your competitors something they will use against you. The key to advertising your gym is walking the line between effective marketing and preserving confidentiality is a well-crafted online ad.
Writing business-for-sale ads for health clubs, fitness centers and gyms is an exercise in fine balance.
You have to entice prospective buyers about the current and potential strength of your gym without even slightly stretching facts, which you'll have to warrant as accurate at the time of an actual purchase.
You have to tell enough about your gym to make buyers think they'd like to know more, but you can't tell so much that readers—particularly competitors—can piece together the facts into a description of your business.
You have to keep ads short yet build enough interest and trust to prompt prospective buyers not just to respond, but to respond with information about their financial and business capability to make a purchase.
You have to indicate enough about your gym and business size and price to attract interest from those qualified to make the purchase while allowing those who don't match up with your asking price to rule themselves out.
And maybe most importantly, you have to make your gym stand out from the crowd of other gyms listed in the same place, whether it is on an online business-for-sale marketplace, a classified ad, or an ad in an industry trade publication
Here are some easy-to-follow tips on what to know and what to do as you develop your business-for-sale ads.
Step 1. Provide a concise yet thorough description of your gym offering.
In a matter of sentences, your ad needs to provide an overview of what your gym is and why it's an attractive purchase opportunity, all without stretching the truth or presenting information you can't later warrant as true and accurate.
Here's what to convey:
What your gym is and does. Be clear and specific. Instead of "Fitness Center" say "Profitable 15-year Fitness Center in growing metro area serving a roster of regional members."
Where your gym is located? If your business is in Dallas, say so, but if it's in a small town with only a few other gyms that fit the description, stating your exact location may give away your identity and sale intentions. Especially online, buyers search for gyms by location, so you can't avoid the location issue altogether. Instead, give a general description. Instead of "Tyler, Texas," say, "Located in Texas," or "Located in a vibrant Texas college town."
How long you've been in business. Buyers want to know if your gym is established. You can convey this information in your description (profitable 12-year old health club) or in your statement of strengths (serving regional consumers and corporate clients since 2002).
The strengths or attributes that make your gym attractive. In your ads, feature your strengths. "Profitable and growing," "in highly desirable location," "strong earnings," "well-known, highly regarded gym name," "loyal staff and clients," "strong online and social media presence," "good growth potential." Just be sure every adjective you use can stand up to scrutiny, as you'll need to warrant accuracy when signing a purchase offer.
Your asking price. Not everyone agrees about stating an asking price, feeling it might scare some buyers away. Most advisors agree, however, that the advantages outweigh the disadvantages. Consensus is: State your asking price and most recent annual revenues. For one thing, online buyers shop by price category and if your price is missing your gyms won't appear in the results. For another, if you don't list a price you risk inspiring inquiries from those without the capabilities to complete a deal of your size.
Why you're selling. While it's not required, a description of why you're selling often inspires trust and increases response rates. Keep in mind that some reasons are very understandable; i.e., "retirement" or "death in the family," while others will discourage buyer responses; i.e., "burned out," or "declining business."
Business sale advisers agree on one point above all others: The less specific the gym description presented in your sale ad, the more your gym looks like any other. Your job is to compress the facts and strengths into a short ad that makes a buyer want to know more.
[TheChamp-Sharing title="Sharing is Caring"]>/div>
Selecting the right location starts with knowing your area's demographics. Don't know where to start? That's okay because Jim Thomas' Fitness Management & Consulting can provide you with a demographic report and help you analyze them. When selecting a site for your non-franchise model, you should also consider the following:
Does the location satisfy your target market?
Analyze the demographics around the proposed site, taking into account such factors as age, gender, family size, spending patterns, occupation, average income, etc. Does the profile of the average local resident or worker coincide with the member profile outlined in your feasibility study? If not, find another site or alter your plans to accommodate the needs of that market.
Does the street have heavy traffic?
If you're depending on walk-in-traffic to generate sales, your gym must be located on a busy street. To ensure this, research and compare the number of drive-bys that pass a prospective site during the curse of an average day.
Is the site visible from the street?
Locating a gym on a highly trafficked street does little good if your facility will be obscured from view. In order to generate walk-in traffic, your facility must be visible to passersby. Easily visible signage is also very important.
Is the location convenient?
Most people will join a facility only if they perceive it to be convenient. Industry studies indicate that members will not spend much more than 15 minutes driving or walking to a gym, so it's important that your facility be located within 15 minutes of the greatest concentration of prospective members. This rule, however, can sometimes be broken. In general, the smaller the community, the less people will want to travel because they're used to having everything easily accessible.
Is there enough room for parking?
Adequate parking is a critical success factor. In densely populated urban areas an abundance of parking may not be essential, since many people are likely to walk to the gym from their home or offices or use public transportation.
[TheChamp-Sharing title="Sharing is Caring"]>/div>
Overcome Your Fear of Buying a Health club, Fitness Center or Gym in 3 Easy Steps
If you want to own your own health club, it is easier to buy an fitness business than it is to start you own gym business from scratch. An established health club allows you to skip past the startup phase entirely, which is where the majority of all new gyms fail. If you buy a health club then you can concentrate your efforts on making your health club larger and more profitable.
Buying a health club does not have to be a challenge. You want to avoid overpaying for the business or buying a lemon. The easiest way to avoid this is to follow these three steps in buying your own business.
STEP 1: Due Diligence
The first step is due diligence where you determine whether or not this gym or fitness center is one you want to buy and at what price you are willing to pay for it. Find out why the seller is selling the health club. Once you are satisfied that the reason is not to flee from something negative that you will be inheriting, you can do further due diligence.
Your examination of the health club will start with analyzing the last three years of financial data. You should uncover any pending lawsuits, relationship with supplier and customers, intellectual property rights such as copyrights or patents, and any potential liabilities.
STEP 2: Make Offer
There are formulas that are commonly used to value a health club or gym and this should be the starting point to determine how much to offer. The value needs to be adjusted to account for any information uncovered during the due diligence period. Having an accurate picture of the value of the gym will help you to decide whether or not to proceed and the maximum price you are willing to pay. Once you have arrived at a price you present the seller with a letter of intent. This letter of intent will detail the price and terms in which you will purchase the fitness business. Once both parties agree, a purchase and sale agreement is drawn up for both parties to sign. The purchase and sale agreement can be quite lengthy because it itemizes every aspect of the sale. This step usually involves hiring an accountant and a lawyer to assist you in the process.
STEP 3: Arrange Financing
The last step in buying a health club is financing. There are many sources available that you can tap to put together the financing. These sources include family, friends or banks. Whatever the source of funds, lenders will have requirements that you will need to meet in order to be approved for the funds. They will require you to have enough money available for the down payment as well as have enough adequate working capital to maintain the health club. You can either pay for the closing costs out of pocket or arrange to have them included in the amount that you are financing.
Owning your own health club is something that many people dream of accomplishing. Buying a health club is one way to make this dream come true. If you follow these three steps you will be on your way to owning your own gym.
[TheChamp-Sharing title="Sharing is Caring"]>/div>
I was recently speaking with a health club owner about his business. He had gone from health club employee to now, health club owner. Being in the "hot seat" was much different than just being concerned about himself or his department each day.
As we talked, it got me thinking about what it takes to be a successful owner of a health club…and some of the things that must be done in order to have success in this business.
One thing is for sure, there is no way to eliminate all the problems that are associated with running and operating a successful health club. However, you can improve your chances of success with good advance planning, daily preparation and surrounding yourself with people who are better than you are at what you're asking them to do. A good starting place is to evaluate your strengths and weaknesses as the owner and manager of a health club. Consider each of the following questions.
Work ethic…Are you a self-starter? If it is to be, it is up to me. It will be up to you – not someone else telling you to watch the budget, develop marketing programs, get the sales, organize your time, train your staff and follow through on daily paperwork. On a scale of 1 -10, how would you rate your drive to succeed? Of course, everyone wants success, but are you willing to step far enough out of your comfort zone to achieve success?
How well do you get along with a variety of different personalities? Health Club owners need to develop working relationships with a variety of people (perhaps even a cast of characters) including club guests, members, vendors, staff, bankers and professionals such as lawyers, accountants or consultants. Can you deal with a demanding member, an unreliable vendor, an angry caller, cranky sales person…all in the best interest of your club?
How good are you at making decisions? Health Club owners are required to make decisions constantly, often quickly, under pressure, and independently. The job of "owner" requires wearing a lot of different hats…plumber, janitor, salesperson, bookkeeper, trainer, developer, even psychologist…all will require decisiveness. Act, don't react, is a good reminder.
Do you have the physical and emotional stamina to run a health club? Health Clubs many times are open from 5:00 am – 10:00 pm during the week. What will happen when your front desk person (who is also your opening person) is late or no-shows? No salesperson for the evening shift? A new member needs help? Health Club ownership can be (and is) challenging, fun and exciting, but it's also a lot of work. Can you face the potential demands of 12 hour work days six or seven days a week?
How well do you plan and organize? History shows that many health club struggles or failures could have been avoided through better planning. Good organization of monthly financials, better inventory control, keeping an eye on schedules, tracking all guest and telephone inquiries and completing daily sales reports can help avoid many pitfalls. It's good to remember "what gets tracked, get's done."
Is your drive strong enough to maintain your motivation? Running a health club can wear you down. If you don't believe me, just ask around. Some health club owners feel burned out by having to carry all the responsibility on their shoulders. Strong motivation can make the club succeed and will help you survive slowdowns as well as periods of burnout. We talk a lot in sales training about Super Objective Selling…understanding the real reason the guest is in your club. What is your Super Objective as the owner? Why is it important to you? Understanding your own personal Super Objective will help fuel your drive.
How will the health club business affect your friends, family…your sense of balance? Running a health club can be hard on family life. The strain of an unsupportive spouse, friends who don't understand…may be hard to balance against the demands of running a health club. There also may be financial difficulties until the club becomes profitable, which could take months. You may have to adjust to a lower standard of living or put family assets at risk.
How did you check out?
[TheChamp-Sharing title="Sharing is Caring"]>/div>
We seem to be getting more inquiries about expansion and getting into the health club business than at any time in the last couple years. Is it time to expand your health club?
Certainly no one is in the health club business to fail and most health club owners view success as the ability to successfully grow their company. There are many ways to grow a health club. The key is to manage the growth in such a way that it can be controlled. Keep in mind that growing your health club too rapidly can be more devastating to your company than not growing at all.
Each of you as a health club owner must assess whether or not growth is for you. It's not for everyone. If so, what are the alternatives and the most appropriate methods for the expansion of your health club?
Have your legal pad handy
Health club owners should keep a legal pad available in order to write down unique and creative ideas that may be promoted through the health club. For me, my most creative ideas come in the night when everything is quiet. I have found that it's a good habit to keep a pad and pencil on a nightstand. These ideas can take many forms, some are tried and true and have been proven in other health clubs, some may be spin-offs from your current operation while others may be more innovative.
Be sure you have a plan of action
If you are currently operating a health club, I hope you already have a written business plan, or some type of written plan of action, to guide the direction of your health club operation.
A well written business plan or plan of action clearly defines the goals of the health club and outlines methods for achieving these goals. Simply stated, the plan of action helps you understand where you are and how to get to where you want to be.
Do more with less
Most of us get excited about growth opportunities and the possibilities for expansion. However, health club operations should remain simple until the business of the health club is up and running economically and efficiently.
Always be seeking financing
In order to grow your health club you will most likely need to raise money to finance your expansion plan. There are many alternatives to financing your health club business, including taking on partners, establishing a corporation and selling stock, or borrowing money from family, friends, or a bank. In addition, you may want to talk to a venture capitalist. No matter what, you will need to write a loan proposal which describes your health club business, explains how you plan to use the money, and your plans to repay the money. In asking for financing, you need to be very simply and specific about how much money is needed. Provide accurate projections and don't be shy about asking for exactly what you need to optimally operate your health club business.
Get feedback from those you trust (not just those who agree with you)
When a health club owner decides to take on an expansion project, the current health club operation becomes the main source of support. You will need to determine the strength of this support, as well as the health club's ability to accept such a risk. This will require an internal assessment of your health club operation which may include a personal evaluation, management assessment and/or departmental feedback. Once the feasibility of your expansion plan has been decided, a growth team should be established.
Develop a marketing and promotional campaign
Planning ahead is important to get the most for your marketing and promotional dollars. Deciding where and when to market is crucial to your continued success. Some of the issues you will want to consider are:
Analyzing the media available to you
Developing a marketing plan and budget
Measure the effectiveness of your marketing efforts
Network, network and network
Networking, if done correctly, can greatly expand your health club business. Done poorly, it is a waste of time and effort. To get started, you may want to structure your efforts through a trade association like IHRSA or local networking groups. Be sure to include such social networking site as Facebook, Twitter and Linkedin.
Be Organized
As a health club owner, you should consider purchasing a daily planner to keep yourself organized. It does not matter if your system is old style manual or a computer program. The system does not have to be elaborate as long as it will help to manage your busy schedule. Develop a system for profiling and tracking your progress. For me, it works with a laptop computer, legal pad and a day minder.
Stay aware of industry trends
Most successful health club owners read trade publications and newspapers weekly and many books relating to the health club business. Becoming an authority on issues related to the health club business is crucial for the success and growth of your health club.
Benchmark information
Benchmarking is the process of identifying and learning from the best practices anywhere in the health club industry…and is a powerful tool in the quest for continuous improvement. Benchmarking uses qualitative and quantitative performance measures to establish goals for improvement in your health club.
Support
Don't let ego stand in the way of getting outside support. The key? Don't surround yourself with people who simply agree with you. You want the truth and you want to be challenged.
Now, go grow your health club.
[TheChamp-Sharing title="Sharing is Caring"]>/div>
Is it time to go fishing? Would you like to sell your gym? This may be more challenging than you think. Nearly half of all gym owners who try to sell their business can't get it done.
However, if done properly, nearly every gym will sell and many times for the asking price.
What's the secret? You need to get the timing right. The biggest mistake we see is that most gym owners do not plan their exit strategy from the very beginning.
We see this over and over….gyms owners wait until something goes wrong and when that happens the gym is typically trending downward and it's not making as much money as it once was. The best time to sell your gym is when your business is doing well….when it's tending up, not trending down.
Be sure you have clean books.
If you want to sell your gym for the maximum value, you need to be sure your books are in order. I once asked to see a club's books and they handed me a shoe box full of receipts. That won't work.
In order to decrease the tax liability many gym owners run personal expenses and non-recurring expenses through the business, such as travel, meals, entertainment, repairs, etc., and this is really discretional earnings so we have to go through all the books and records and add those personal and non-recurring expenses back to the bottom line.
It's crucial to know your numbers, and not just tax returns, balance sheets, profit and loss statements. You also need track everything you're doing in new member sales and marketing such as if your advertising is paying off and how many leads you need to get a new member and how much those leads cost you. This should be standard operating procedure.
Know what makes your gym valuable.
In order for your gym to be attractive to a prospective buyer, you will need multiple sources of income, a healthy member dues base, and a solid management team in place.
Buyers will look at how well branded the gym is and if that gym has any intellectual property in place. They look to see if the gym has any contracts in place that are perhaps transferrable.
And if you are your gym's only employee you don't have much to sell.
Buyers want to be sure that the gym has employees and a management team in place because they don't want to buy a job.
Keep it quiet.
The best way to ruin a gym is to tell people you're selling it because employees, customers, vendors, and landlords worry they won't like something about a new owner of the gym. In fact, the only people who are happy to hear that a gym is selling are your competitors who will shout from the rooftops that you're "going out of business," not "selling" your business.
Selling a gym is very different than selling your home. Many people think it's the same, but it's completely different. We can't just put a "For Sale" in front of your gym.
Hire a good fitness industry business broker.
But you need to be careful. Many business brokers have about the same rate of success as gym owners do in selling their business. The key is finding a business broker with a proven track record in the fitness industry. To do that, we suggest asking any potential broker these questions:
What gyms have you sold?
Do you have a database of buyers?
What are those buyers looking for?
Do you own the firm?
If you don't own the firm, who decides how much money is spent on marketing my business for sale?
Most gyms selling for under a few million dollars shouldn't have to pay any upfront fees but will be expected to pay a fee of between 10 and 12 percent upon a sale.
If now is the time, get your club ready for a sale!
A Recommendation of Jim Thomas, President of Fitness Management and Consulting
by Norm Cates, Club Insider Publisher and Tribal Leader Since 1993
Jim Thomas is a talented, experienced, dedicated, determined, and very professional expert in the health, racquet and sportsclub industry. A club industry veteran of over 30 years, Jim has been a Club Insider Contributing Author since March of 2006, when he joined our Club Insider Contributing Author Team. During that time Jim has written and contributed 50 articles which have been published during our 284 months of Club Insider publishing. Jim Thomas is a truly great asset to our publication, and to our wonderful industry, and he can be trusted to deliver great results, over and over, no matter what the challenge.
When is it Time to Sell Your Health Club or Gym?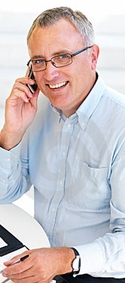 Owners of Health Clubs all reach a point in the history of their enterprise when it is time to "hang it up."
Many factors will tell you when it is time:
Gym Owner's "burn out" Owner's or key employee's health problems
Business relocation or rerouting of expressways
Lease expires and you do not want to renew for another term
Changing technology Get estate in order
Not interested in investing long-term capital
Children do not want to enter family gym business
Under-capitalized
Largest accounts in financial difficulty
Bank unwilling to renew credit lines for gym financing
Supplier and gym vendor problems
Staff problems
Gym member's habits changing
Seeks retirement
Wants to cash out and go fishing
Whatever the reason, you will need to plan an orderly transition to new ownership with less involvement on your part.
For More Information, Please Contact Us: 800-929-2898
fax 214-292-9553
/ Email us today with details on your business.