Corporate Fitness Management for Hospitals, Hotels, Apartments, Workplace, Chiropractic and other Corporate Fitness Verticals
Turnkey Management:  We hire, train, and supervise all personnel
Operational Strategy: Provide operating policies and procedures for daily club operation. Advertising and promotional programs.  Scheduling, staffing, job descriptions and marketing.  Recommendations for equipment selection.

Consulting: Direct the design and construction of the fitness center.  New locations of club expansion. Comprehensive program about operational strategy.

Tenant Representation: Site location, Site evaluation, lease negotiation, design consulting.
Multiple Benefits
Benefits to Landlord
Building amenity
Create a More Attractive Tenant Package
Possible Profit Center
Benefits to Employer
Reduced Health Care Costs
Increased Productivity
Reduced Absenteeism
Reduced Turnover
Corporate Fitness Centers are becoming more and more important as tenant amenities in business and office developments as well as hospitals and hotels.  From ground-up site selection to management of existing facilities, our experience and our people are unsurpassed. Call 214-629-7223 or email us now for a no obligation discussion of your situation.  We can help!
The Benefits of Corporate Fitness
Companies of all sizes are seeking ways to control employee absenteeism, improve productivity, and reduce annual employee turnover. Wellness programs in general and fitness programs in particular may be the only employee benefit which pays money back to the company. Several major companies have conducted studies, which show positive trends in benefit-to-cost return from corporate fitness programs. There are also intangible benefits, such as improvement of employee morale.

@IHRSA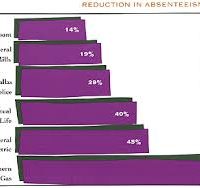 @IHRSA
The Company
FMC is a professional, full-service, fitness center contract management company, with over 20 years of operational experience in the health and fitness business. We provide managerial expertise to the health and fitness industry including turnkey management expertise to:
Corporate fitness centers concerned with employee well being
Commercial real estate developers desiring competitive tenant amenities.
Who are our Clients?
Our customers include:
Real estate developers and entrepreneurs involved with creating tenant-related amenities
Corporate CEOs who are concerned with improving the overall health profile of their workforce
Hospitals whose wellness and fitness centers are increasing rapidly as the health industry moves toward managed competion.
Turnkey Management
We assemble the detailed operating policies and procedures necessary to the daily operation of the club, including membership presales during construction, advertising and promotional programs, scheduling, staffing, job descriptions, and marketing. We develop and administer ongoing health-related programs and services for members including aerobics, personal training, wellness, executive fitness and other related programs. Our association with equipment manufacturers assures our clients of the best possible pricing and immediate availability.
As manager of the fitness center, we hire, supervise and discharge all personnel necessary for the operation of the facility.