Listed:

July 10, 2013 9:14 am
Description
In today's fast paced world, it's difficult for people to commit to an exercise program due to busy, unpredictable schedules. In owning a Snap Fitness franchise, we will help you bring affordability and convenience to the neighborhoods of people across America. Our proven concept substantiates the fact that many people will for go "big box" health club concepts in lieu of convenience and affordability.
When opening a Snap Fitness franchise, you are sure to provide a convenient fitness option in your area. With our 24-hour a day card-key locking system, your members will appreciate a secure work out environment 24 hours a day, 7 days a week. One of the primary benefits of owning a Snap Fitness franchise is the convenience it provides for both its owners and members. As a Snap Fitness owner, you will benefit from our unique system, which incorporates the use of surveillance cameras, along with a certified trained staff to keep your operating costs low. Our system provides you both balance and freedom to own and manage up to three locations with only one person.
What Makes Snap Fitness Unique?
The Snap Fitness franchise concept is the wave of the future, regardless of the condition of our Nations economy, people always appreciate good value. Snap Fitness franchise provides a great alternative to the big box health club concepts available today:
Priced affordably, great perceived value
Convenient 24 hour a day access
Low operating overhead
State of the art commercial grade equipment
Clean, safe environment
Listing ID: 804526aeb72c5288
A Recommendation of Jim Thomas, President of Fitness Management and Consulting
by Norm Cates, Club Insider Publisher and Tribal Leader Since 1993
Jim Thomas is a talented, experienced, dedicated, determined, and very professional expert in the health, racquet and sportsclub industry. A club industry veteran of over 30 years, Jim has been a Club Insider Contributing Author since March of 2006, when he joined our Club Insider Contributing Author Team. During that time Jim has written and contributed 50 articles which have been published during our 284 months of Club Insider publishing. Jim Thomas is a truly great asset to our publication, and to our wonderful industry, and he can be trusted to deliver great results, over and over, no matter what the challenge.
When is it Time to Sell Your Health Club or Gym?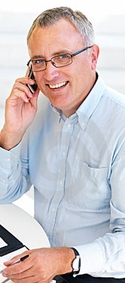 Many factors will tell you when it is time:
Owner's "burn out" Owner's or key employee's health problems
Business relocation or rerouting of expressways
Lease expires and you do not want to renew for another term
Changing technology Get estate in order
Not interested in investing long-term capital
Children do not want to enter family business
Under-capitalized
Largest accounts in financial difficulty
Bank unwilling to renew credit lines
Supplier problems
Staff problems
Customer's habits changing
Seeks retirement
Wants to cash out and go fishing
Whatever the reason, you will need to plan an orderly transition to new ownership with less involvement on your part.
For more info, please call us at 214-629-7223.
Testimonials
We sold our health club within 4 weeks - Thanks!

Shawn T.