City:

Charlotte

State:

North Carolina

Country:

United States

Listed:

June 13, 2017 2:47 pm

Expires:

This ad has expired
Description
What type of club?
Boxing, kickboxing and mixed-martial arts fitness gym.

What target market do you cater to?

·         Women 25-55, professional and stay at home moms who lead active lives

·         Men 18-55, well educated, buy online

·         Own homes in contemporary urban and suburban neighborhoods. Children present at homes.

·         Households with discretionary income, savvy power shoppers, who are interested in athletic and fitness activities

What services/amenities/programs do you offer?

·         Boxing, Kickboxing, MMA Group Fitness Classes (Youth and Adult)

·         Functional Training Classes

·         Brazilian Jiu-jitsu Training Classes (Youth and Adult)

·         Women's Self Defense Classes

·         Personal Coaching

What is the square footage and lease expense?
5450 SF with a monthly lease of $11,272

What kind of cardio & strength training equipment do you have?
·         30 Heavy Punching Bags and Cage

·         24" Octagon Ring

·         Free Weights, Dumbbells, Kettle Bells, Medicine Balls

·         Weight Machines, Treadmills and Elliptical Cross-Trainers.

·         Artificial Turf Area for Boot-Camp Style Training Classes

·         TRX Suspension Training Equipment

What is the age & condition?
2 years wear, good to excellent condition

How many membership accounts do you have?

260
How many total members do you have?

260
What is your average monthly eft draft amount?

~$12,500

How many prepaid memberships do you have?

<10 prepaids

What are your membership prices?

Adult Membership

·         12 month contract – Enrollment $99, Monthly $79

·         Month to Month – Enrollment $99, Monthly $99

Youth Membership

·         12 month contract – Enrollment $99, Monthly $69

·         Month to Month – Enrollment $99, Monthly $99

Family Add-on

·         1 Person Enrollment Fee: $49, $5 off monthly dues

·         2+ Person Enrollment Fee: $49, $10 off monthly dues

What type of computer software/billing system do you use?

Clubready POS
How many new members do you sign up in an average month?

~20-30
Do you work full-time or part-time in the business and what responsibilities do you cover? What do you pay yourself? What other perks? Other Managers/Staff?

·         Owners do not work full-time in the business. Owner's wife manages GM on a weekly basis. Owners are not drawing pay.

o    We have one General Manager that manages PTE trainers and staff

§  $35,000 salary + commission

How many employee?

1 FTE (GM), 8 PTE (Instructors)
How many Personal Trainers do you have?
Our instructors include 3 Certified Personal Trainers and 4 Personal Coaches who are belted martial artists.

Instructors are paid per class taught and per personal training session. The scale is as follows:

§  Trigger Point Boxing/Trigger Point Kickboxing/Fight Fit/DUT/MATRX/Kids Class – $20.00 per Class (Main Instructor) or $10 per Class (Assistant Instructor)

§  Advanced Training/BJJ/Fight Team Class – $30.00 per Class

§  Personal Training – 30 min (Boxing/Kickboxing) – $20.00

§  Personal Training – 60 min (Boxing/Kickboxing) – $35.00

§  Monthly Commission*

•      8% of Personal Merchandise sales

•      8% of Personal Training sales

What is your PT Revenue?
$1,100+/mo

What are your strengths & areas you could improve in?

Strengths

§  Brand Name and unique fitness philosophy

§  Solid new General Manager started with us at the beginning of the year. Qualified and Accredited Martial Arts Instructors

§  Value Proposition – Members can take advantage of many fitness classes and instruction for low price vs competitors.

§  Strong Social Media Presence

Areas of Improvement

§  Need more aggressive trainers (lead generation, member recruitment, PC sales)

§  Member Retention

Why do you want to sell?
Running out of financial runway. Commute is too far. Competing priorities.
Listing ID: 85859403f27ea3cd
A Recommendation of Jim Thomas, President of Fitness Management and Consulting
by Norm Cates, Club Insider Publisher and Tribal Leader Since 1993
Jim Thomas is a talented, experienced, dedicated, determined, and very professional expert in the health, racquet and sportsclub industry. A club industry veteran of over 30 years, Jim has been a Club Insider Contributing Author since March of 2006, when he joined our Club Insider Contributing Author Team. During that time Jim has written and contributed 50 articles which have been published during our 284 months of Club Insider publishing. Jim Thomas is a truly great asset to our publication, and to our wonderful industry, and he can be trusted to deliver great results, over and over, no matter what the challenge.
When is it Time to Sell Your Health Club or Gym?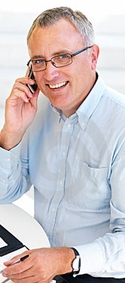 Many factors will tell you when it is time:
Owner's "burn out" Owner's or key employee's health problems
Business relocation or rerouting of expressways
Lease expires and you do not want to renew for another term
Changing technology Get estate in order
Not interested in investing long-term capital
Children do not want to enter family business
Under-capitalized
Largest accounts in financial difficulty
Bank unwilling to renew credit lines
Supplier problems
Staff problems
Customer's habits changing
Seeks retirement
Wants to cash out and go fishing
Whatever the reason, you will need to plan an orderly transition to new ownership with less involvement on your part.
For more info, please call us at 214-629-7223.
Testimonials
We sold our health club within 4 weeks - Thanks!

Shawn T.