High Impact Direct Mail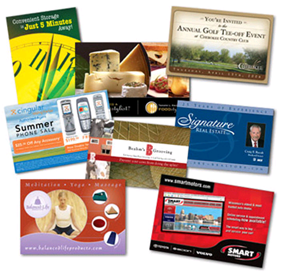 Our primary focus is to help  health clubs, fitness centers, and gyms attract and retain new members through targeted direct mail and street marketing campaigns.
Why Direct Mail?
55% read newspapers
75% have Internet access
95% have telephones
98% have TV sets
100% HAVE A MAILBOX!
You can't "change the channel"
You can't "delete" direct mail
You can't "turn off" your mailbox
You can't mark direct mail as "spam"
EVERYONE MUST GET THEIR MAIL
PRODUCTS: 
Postcards
Guest Passes
Take Ones
Posters
Door hangers
Lead Boxes
Brochures
Print Ads
Member Mailings
Email Marketing
New Mover Mailers
Banners
SERVICES:
Targeted Direct Mail
Call Tracking
Custom Designed Ads
Pre Sale Campaigns
To view hundreds of marketing pieces, including brochures, newspaper ads, posters, banners, door hangers, club newsletters, billboards, and more are available upon request.
Testimonials
I Highly recommend jim Thomas consulting . I have used consultants for my chiropractic businesses and once i purchased a gym he came recommended to me. Best decision we made. Jim came in and set up systems that got our operation running smooth ad successful.

Kevin M.