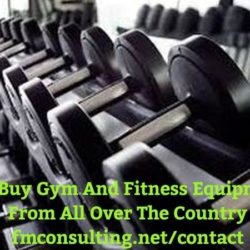 We buy gym and fitness equipment from all over the country. We have the experience to buyback your entire gym or fitness center and have […]
[TheChamp-Sharing title="Sharing is Caring"]>/div>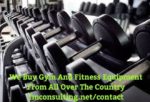 We buy gym and fitness equipment from all over the country. We have the experience to buyback your entire gym or fitness center and have all the equipment removed by our professional team. We have purchased hundreds of gyms for over 25 years and have become the leading industry equipment purchaser all over the USA. If you have a gym that is trading in equipment, closing, liquidating assets or have some extra gym equipment to sell please contact us at fmconsulting.net/contact or text 214-629-7223.
[TheChamp-Sharing title="Sharing is Caring"]>/div>
[TheChamp-Sharing title="Sharing is Caring"]>/div>
Have you made the decision to sell your gym. This is a critical moment in your business cycle and we want to help you receive top offers. We understand that the sale is more than a transfer of assets and we will help you maximize the profits from your exit. We have over 30 Years of experience in the health & wellness industry and we know what buyers want. Contact us today! fmconsulting.net/contact or 800-929-2898.
#gymbroker #healthclubbroker #businessbroker #gymowners #fitness #mma#crossfit #kickboxing fmconsulting.net/gymsforsale
[TheChamp-Sharing title="Sharing is Caring"]>/div>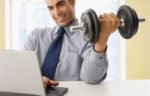 We want to Help! Would you be willing to work with us as a Business Broker to help sell your business for you??? There are NO Fees until your business sells. We will Advertise, Market, Network & Promote your business For Sale. We will work hard for you. We want to Help! We have a very strong data base of buyers who we work with that are specifically interested in the fitness business. We look forward to hearing from you. Please advise ASAP so we may execute a Sale of your Business.
Other brokers are welcome to contact us.  We will co-broker.
[TheChamp-Sharing title="Sharing is Caring"]>/div>
[TheChamp-Sharing title="Sharing is Caring"]>/div>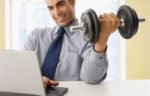 You can't execute your vision for your gym if you don't have the financial resources needed to implement it: this is a simple truth for every gym owner across the industry. It takes capital to transform vision into reality, and in most cases, the bank across the street from you may not be your best option. In fact, given the strict nature of bank lending over the past decade, it may not be an option at all.
Most small- and medium-sized gyms and fitness centers struggle to secure funding needed for acquisition, growth or working capital needs. Gym owners are focused on the day-to-day challenges of running their club, and it can be very difficult and time-consuming to survey a vast array of lending options to identify one that can actually be secured.
While every vision will not be suitable for every lender, there is usually a lending partner somewhere that is the right fit for that vision. And it is the role of Fitness Management & Consulting to connect you with a lender or investor that will allow you to move forward and take action.
Fitness Management is not a direct lender but an advisor and advocate to the small- and medium-sized gym community:
• We will promote and guide you throughout the lending process to secure the financial strength and flexibility you need to achieve your goals.
• Our firm brings guidance, focus and financial leverage to our clients by leading them through a lending maze that can be very difficult and frustrating to navigate without direction.
• We operate under a strict code of ethics in developing and implementing what we feel is the best financing solution for each and every client.
• And most critically, through a national network of lenders, investors and other financial partners, Fitness Management helps to put cash into our clients' hands so they can implement their visions and realize their dreams.
Fitness Management & Consulting can provide you with financial solutions that allow you the freedom to run your gym…the freedom to move forward, the freedom to grow and the freedom to thrive.
Now, go get funding for your gym!   
Jim Thomas is the founder and president of Fitness Management USA Inc., a management consulting and turnaround firm specializing in the fitness and health club industry. With more than 25 years of experience owning, operating and managing clubs of all sizes, Thomas lectures and delivers seminars and workshops across the country on the practical skills required to successfully build teamwork and market fitness programs and products. Visit his Web site at: www.fmconsulting.net or www.jimthomasondemand.com.
[TheChamp-Sharing title="Sharing is Caring"]>/div>
Traditionally, a broker serves as a facilitator between buyer and seller, arranging transactions in exchange for a commission. If you're starting a new gym or modifying your existing vendor list, you can benefit from the knowledge and expertise of gym brokers. You don't have to face the daunting venture of starting a fitness center business alone.
Getting Started
If you're thinking of becoming a health club or fitness center owner, your gym broker can locate prospective sellers. A qualified gym broker will have valuable insight on buying and leasing space, establishing contracts with companies that supply the latest in health club equipment, and securing package deals. Your broker can also assist in acquiring the basics — pool maintenance products, locker room supplies, health and beauty products, or vending machines.
Establishing or Expanding Your Vender List
If you are just starting out as a fitness center owner, you don't need to spend more time establishing your vendor list than you have to. For instance, if you would like to open a café or juice bar in your business, your gym broker may negotiate with potential food service vendors for the best contract that meets your needs. Your broker may also know about janitorial services, computer maintenance companies, or commercial repair services that offer special rates to new gym owners.
Other Knowledge and Resources
A gym broker should have extensive expertise in the health and fitness industry, whether it be as a fitness center owner, a trainer, a consultant, or even a motivational speaker on health and fitness. The more experience your broker has, the better equipped he or she is to approach potential vendors and effectively close the transaction. In other words, a broker with vast experience wears many hats, offering consulting services in the areas of sales, marketing and/or training.
Remember, with a seasoned, resourceful gym broker, you have a partner that works on your behalf to save you time and increase your profits. Contact Us for questions about gym brokers, health club management, and any other questions.
[TheChamp-Sharing title="Sharing is Caring"]>/div>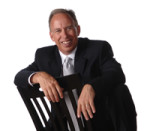 Is it time to sell?  Wanting a buyer for your gym? Don't know where to find them? Our channels get thousands of hits each month.  When owners of gyms are looking to sell they turn to Fitness Management.  Fitness Management is your link to leading gyms and top business brokers by connecting you with quality prospective buyers and strategic acquirers.
Buy/Sell transactions are at the highest level since 2007.  For buyers, the represents strong value opportunity as a result of increasing revenue growth and stabilizing prices.  The consistently strong financial performance of gyms bodes well for the future and is why gym owners are earning healthy sales prices upon exit.
Fitness Management has Sr. Business Intermediaries looking for gyms in your area.  Reply now to find out if you are a possible match. Qualified buyers and strategic acquirers are out in force, it is truly a seller's market.  Act now for a no-obligation consultation. Please fill in the requested information and one of our Sr. Advisors will contact you on your confidential line.
[TheChamp-Sharing title="Sharing is Caring"]>/div>
[TheChamp-Sharing title="Sharing is Caring"]>/div>
[TheChamp-Sharing title="Sharing is Caring"]>/div>
[TheChamp-Sharing title="Sharing is Caring"]>/div>
[TheChamp-Sharing title="Sharing is Caring"]>/div>
Vegas-Based Fitness Franchise Announces Ownership of Aerial Exercise Model
LAS VEGAS – Dec. 22, 2015 // PRNewswire // – TRUFUSION, the Las Vegas-based workout studio known for its unique variety of group classes and hot fusion workouts, has announced ownership of holistic aerial fitness system, Fly Gym. TRUFUSION will offer Fly Gym to its members at new locations as the brand expands nationwide.
Fly Gym Fitness Program is an innovative fusion of yoga, Pilates and cirque inspired movements. The workout method combines traditional elements of endurance, strength and power with the addition of flexibility, stability and release. Fly Gym Aerial Fitness uses an 11 piece set which includes fabric slings, daisy chains and carabiners that are hung from the ceiling. Pam Carter and Karen Andes originally came up with the concept in an effort to train first time students who wanted to build strength. Today, Fly Gym is used by individuals of all abilities to achieve optimal wellness in a creative way.
As a pioneer amongst fitness studios, TRUFUSION is a one-of-a-kind fitness concept that motivates each member to be the best version of themselves. Some of the fusion-based classes the studio offers include Kettlebell, Battle Ropes, Pilates, Barre and Yoga in heated rooms set at 104 degrees. As a rapidly growing franchise, TRUFUSION continues to expand its repertoire of innovative workouts by offering gravity-free training with Fly Gym.
"At TRUFUSION, we strive to satisfy our members by thinking outside-of-the-box and offering ground-breaking fitness classes," said Jonathan Fornaci, President and COO of TRUFUSION. "We look forward to introducing the gravity-free training of Fly Gym to our community."
For more information about TRUFUSION, visit www.TRUFUSION.com, and for information on franchise opportunities, please visit www.TRUFUSION.com/franchise.
About TRUFUSION
Founded in 2013, TRUFUSION is a one-of-a-kind group fitness studio that offers over 200 unique fusion workout classes per week including Hot Pilates, Tru Kettlebell, Battle Ropes Express, Barefoot Bootcamp, Yinfused, and more. Placing an emphasis on inspiring a community setting in the studio, the popular Las Vegas-based franchise has developed a loyal fan base of locals that coin themselves members of the TruTribe. Offering several additional products and services including a full smoothie bar, healthy food items, and an original line of workout apparel, TRUFUSION is a one-stop shop for all things health and fitness.
SOURCE TRUFUSION
###
[TheChamp-Sharing title="Sharing is Caring"]>/div>
[TheChamp-Sharing title="Sharing is Caring"]>/div>
Whether you own a fitness center and want to sell it, or you're an entrepreneur who wants to acquire an existing gym, one way or another you will need to know what the gym is worth.  On the selling side, the idea is to make the price low enough to attract plenty of buyers, but while making sure that you're not leaving potential profits on the table.  From the buyer's point of view, you want to determine the value of the fitness center in comparison to the listed cost.  The price you pay for a gym can seriously affect months or years down the road of profits, so this is factor is not to be taken lightly.  In many cases, a seller of the fitness center will engage the services of an industry expert to assess the value of the business they wish to acquire. These experts may arrive at vastly different figures.  Their ability to compromise can result in a mutually satisfactory transaction for both buyer and seller, but much of that process may be based upon what method each side uses to arrive at a price.
Determining the Value of Your Fitness Center
There are generally thee reasons why an owner of a fitness center will hire someone to determine its value – a pending sale, some sore of lawsuit or tax and planning issues. For the purposes of this article we are concerned only with the first, but the process is the same no matter why a valuation is required.  There are three basic methods that experts use to determine the value of a fitness center.
Asset-based approach
Under the "going-concern" asset-approach, you would take the net balance of a club's assets and subtract its liabilities
Earning value approach
A club's past earning are plugged into various formulas to determine expected future revenue and multiplied by a factor of 3 or higher depending on several variables.
Market value approach
The value of a club in question is compared to that of similar clubs in the same field.
Many gym valuation experts use some combination of these methods to arrive at a fair-market value.  The process clearly cries out for a person who understands profit and loss, balance sheets and a variety of accounting type procedures.
Be sure you have clean books
If you want to sell your gym for maximum value, you need to be sure your books are in order.  I once asked to see a club's books and they handed me a shoe box full of receipts.  That won't work.
In order to decrease tax liability many gym owners run personal expenses and non-recurring expenses through the business such as travel, meals, entertainment, repairs, etc and this is really discretional earnings so you will need to go through all the books and records and add those personal and non-recurring expenses back to the bottom line.
Know what makes your gym valuable
In order for your gym to be attractive to a prospective buyer, you will need multiple sources of income, a healthy member dues base and a solid management team in place. Buyers will look at how ell brand the gym is and if the gym has any intellectual property in place.  They look to see if the gym has any contracts in place that are perhaps transferable.  Buyers want to be sure that the gym has employees and a management team in place because they don't want to buy a job.
Keep it quiet
The best way to ruin a gym is to tell people you're selling it because employees, members, vendors and landlords worry they won't like something about a new owner of the gym.  IN fact, the only people who are happy to hear that a gym is selling are your competitors who will shout it from the rooftops.  Selling a gym is completely different than selling your home.
Have a good fitness industry business broker
But you need to be careful.  Many business brokers have about the same rate of success as gym owners do in selling their business.  The key is finding a gym broker with a proven track record in the fitness industry.
Common mistake in valuation
A common mistake in the valuation process is the seller (gym owner) attaching a value to all his/her blood, sweat and tears to grow the business.  If you are thinking of selling your gym, the number one reason we see for a gym staying on the market and not selling is that's its overpriced, so understanding the valuation process is worth your time to properly understand.
Now, go value your gym!
Jim Thomas is the founder and president of Fitness Management USA Inc., a management consulting, turnaround and buy-sell intermediary brokerage firm specializing in the fitness and health club industry. With more than 25 years of experience owning, operating and managing clubs of all sizes, Thomas lectures and delivers seminars and workshops across the country on the practical skills required to successfully build teamwork and market fitness programs and products. Visit his Web site at: www.fmconsulting.net, www.jimthomasondemand.com  or gym buy-and-sell intermediary brokerage.
A Recommendation of Jim Thomas, President of Fitness Management and Consulting
by Norm Cates, Club Insider Publisher and Tribal Leader Since 1993
Jim Thomas is a talented, experienced, dedicated, determined, and very professional expert in the health, racquet and sportsclub industry. A club industry veteran of over 30 years, Jim has been a Club Insider Contributing Author since March of 2006, when he joined our Club Insider Contributing Author Team. During that time Jim has written and contributed 50 articles which have been published during our 284 months of Club Insider publishing. Jim Thomas is a truly great asset to our publication, and to our wonderful industry, and he can be trusted to deliver great results, over and over, no matter what the challenge.
When is it Time to Sell Your Health Club or Gym?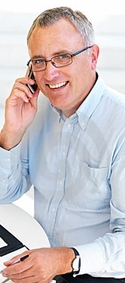 Many factors will tell you when it is time:
- Owner's "burn out" Owner's or key employee's health problems
- Business relocation or rerouting of expressways
- Lease expires and you do not want to renew for another term
- Changing technology Get estate in order
- Not interested in investing long-term capital
- Children do not want to enter family business
- Under-capitalized
- Largest accounts in financial difficulty
- Bank unwilling to renew credit lines
- Supplier problems
- Staff problems
- Customer's habits changing
- Seeks retirement
- Wants to cash out and go fishing
 --- Learn More
Whatever the reason, you will need to plan an orderly transition to new ownership with less involvement on your part.
For more info, please call us at 800-929-2898