Get Alerts by Email Select the refinements and click on the 'Subscribe' button to get daily alerts for the new ads posted that match your search.
Health Club | Fitness Center | Gym Broker For Lease Available Immediately 22,500 Square Feet Located in Orange County Close Proximity to AMC Theatre, Target, […]
Los Angeles area Gym for Sale. Ideal opportunity for experienced operator.
Snap Fitness thank you for your interest in owning a Snap Fitness Franchise. In an industry that continues to grow every year, Snap Fitness 24-7 allows its members to work out on their schedule not ours. The implementation of our unique systems, have made owning and operating your own exercise facility both affordable and easy to manage.
With a focus on providing members with the best equipment, guidance, and value-added services to help them achieve results, Snap Fitness is a global leader in fitness franchises, with nearly 1,400 clubs worldwide and some 15-20 new clubs added monthly. Founded in 2003 by CEO Peter Taunton, the Chanhassen, Minn.-based franchisor is dedicated to providing members with more value than any other health club.
Health Club/Gym for Sale in the Greater Los Angeles area. 23,000 sq ft with multiple revenue streams. Will consider operating partner or ideal for owner operator or investor
10,000 sq ft fitness center opportunity in sunny San Diego County. Is ideal for owner/operator/personal trainer. Lot's of profit potential.
A Recommendation of Jim Thomas, President of Fitness Management and Consulting
by Norm Cates, Club Insider Publisher and Tribal Leader Since 1993
Jim Thomas is a talented, experienced, dedicated, determined, and very professional expert in the health, racquet and sportsclub industry. A club industry veteran of over 30 years, Jim has been a Club Insider Contributing Author since March of 2006, when he joined our Club Insider Contributing Author Team. During that time Jim has written and contributed 50 articles which have been published during our 284 months of Club Insider publishing. Jim Thomas is a truly great asset to our publication, and to our wonderful industry, and he can be trusted to deliver great results, over and over, no matter what the challenge.
When is it Time to Sell Your Health Club or Gym?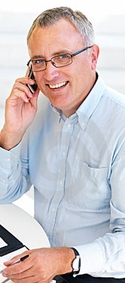 Owners of Health Clubs all reach a point in the history of their enterprise when it is time to "hang it up."
Many factors will tell you when it is time:
Gym Owner's "burn out" Owner's or key employee's health problems
Business relocation or rerouting of expressways
Lease expires and you do not want to renew for another term
Changing technology Get estate in order
Not interested in investing long-term capital
Children do not want to enter family gym business
Under-capitalized
Largest accounts in financial difficulty
Bank unwilling to renew credit lines for gym financing
Supplier and gym vendor problems
Staff problems
Gym member's habits changing
Seeks retirement
Wants to cash out and go fishing
Whatever the reason, you will need to plan an orderly transition to new ownership with less involvement on your part.
For More Information, Please Contact Us: 800-929-2898
fax 214-292-9553
/ Email us today with details on your business.