Featured Listings
State of the art newly renovat...

$450,000

Sports and Recreation Facility...

$549,000

$350,000

Profitable Fitness Center Colu...

$800,000

BUSINESS FOR SALE HEALTH CLUB ...

$250,000

OHIO TOTAL FITNESS CENTER R...

$249,000

State of The Art North Florida...

$275,000

SOLD*Middlesex County state of...

$250,000

Profitable Private Gym for sal...

$1,300,000
-Group classes offered throughout the day. -Personal training and small group classes offered throughout the day -Sports performance and kid activities offered as well.  Attractive […]
Welcome to Gyms For Sale!
List Your Health Clubs and Gyms
We are your #1 online site to help you find that buyer for your health club, or to help you find that perfect gym that you are wanting to buy.
Join Now!

When is it Time to Sell Your Health Club or Gym?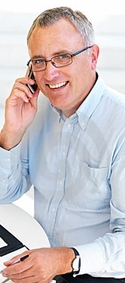 Owner's of Health Clubs all reach a point in the history of their enterprise when it is time to "hang it up."
Many factors will tell you when it is time:
♦ Gym Owner's "burn out" Owner's or key employee's health problems
♦ Business relocation or rerouting of expressways
♦ Lease expires and you do not want to renew for another term
♦ Changing technology Get estate in order
♦ Not interested in investing long-term capital
♦ Children do not want to enter family gym business
♦ Under-capitalized
♦ Largest accounts in financial difficulty
♦ Bank unwilling to renew credit lines for gym financing
♦ Supplier and  gym vendor problems
♦ Staff problems
♦ Gym member's habits changing
♦ Seeks retirement
♦ Wants to cash out and go fishing
Whatever the reason, you will need to plan an orderly transition to new ownership with less involvement on your part.
For More Information, Please Contact Us:
800-929-2898
fax
214-292-9553
/ Email us
today with details on your business.